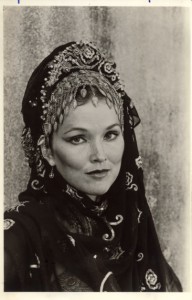 Signe Ramstrom's joy in life is to share the power and mystery of Ancient Dance. She conveys the energy of dance as a creative experience in both her performances and classes. Signe has trained, performed and taught for 45 years in San Francisco, Hawaii, Los Angeles, New York, Thailand, and currently in Colorado.
She is an mystic, artist/scholar, and master dance educator/choreographer. She is a performer and teacher of Classical North Indian Temple Dance– Kathak, Middle Eastern–Belly Dance, Oriental, and Egyptian Folkloric.  Signe has a strong background in martial arts, including Tai Chi and Taekwon Do.
Signe developed a unique Natcha yoga, blending exquisite dance forms from ancient cultures with modern free-spirited expressions of celebration. Through the alignment of body/ mind/soul and integration with music, her performances convey that mystical moment for which all dancers strive.
Signe has a rich history of training and experience. She has studied with Pundit Chitresh Das, as well as Jamila Salimpour, the mother of Oriental dance in America. Jamila Salimpour created  a systems of steps, including finger symbol patterns and step names, that are used internationally today.  Signe performed with the Chitresh Das Dance Company for several years. She was a featured sword dancer and soloist with the original  Bal Anat troupe of San Francisco. The Bal Anat troupe was the first Middle Eastern dance troupe in the U.S., where the "The American Tribal Style" originated.
Signe is also the founding director and Master Instructor of Signe Ramstrom Dance Art Company established in 1981 in Hawaii.  This is where Signe taught and performed for 20 years at several institutions including the Artist in Schools programs funded by the Hawaii State Foundation and Culture in the Arts, University of Hawaii, Kalani Honua's International Dance Festival, and numerous festivals and conventions throughout the Islands.  Judith Jamison,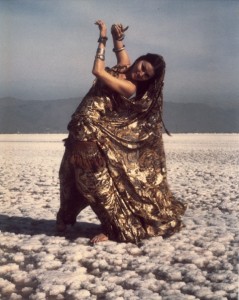 Former Artistic Director Emerita of Alvin Ailey Dance Theater, remarked, "That lady can dance!" Signe also established the first Middle Eastern dance festival on the islands of Maui and Hawaii and she co-created the Maui Movements Art Center.
Her list of dance credits is exceptional:  Ali Akbar Khan College of Music, Zakir Hussein and Antonia Minnecola, Jazayer (featuring Vince and the late Mimi Delgado), Chris Carnes, Dr. Jihad Racy, Daniel Paul, and Salal and Jalalhadin Takesh;  Rec Russell, Cedars of Lebanon in New York, The Pasha and Marakesh Clubs of San Francisco, and the former Casbah with Fadil Shahin.
Signe moved to Crestone, Colorado in 1998, and has since continued to live her philosophy of sharing the joy of ancient dance. She performed at the Crestone Music Festival, the Shumei International Center, Haidakhandi Universal Ashram, the World Peace Prayer Fire Ceremony sponsored by Manitou Institute at Colorado College, as well as many local fundraising extravaganzas and select concerts in the area.  She also built the Dancing Music Mountain Sanctuary, a five acre sanctuary,  to host events and gatherings. The Sanctuary includes a great room/concert hall with panoramic arched windows, art gallery, and lodging for visitors.  The Ancient Dance School is an integral part of the Sanctuary and is dedicated to preserving the ancient art of dance. Students come to the Sanctuary from around the world to train with Signe in ancient dance and other sacred arts.