Classical Middle Eastern/Oriental

Dance Workshops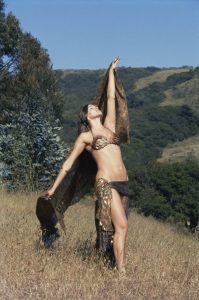 This certification initiation Necklace of the Five Coins comes out of years of students asking for this and wanting to give the complete system to the dance devotee and honoring the lineage. I see it as disservice to the lineage and the dance devotee to not see the bigger picture.
All the hidden elements of the dance come forward only after you have reached a mastery of understanding of one of the coins honoring the time dance devotees spend with the complete lineage and deepen their understanding of ADS  (Ancient Dance Schools) Middle Eastern/Oriental Dance.
Ancient Dance School
When I moved  to Hawaii years ago, Jamila gave me permission to teach her style, using the1978 manual. This teacher saw then how I had naturally blended the grace and elegance of Kathak lyrical movements and spins into my personal style, which included Egyptian as well. Now known as (Ancient Dance Schoo) ADS Middle Eastern/Oriental Dance.
All Dance training systems begins with Natcha Yoga
Healing with Natcha Yoga Level One:
The Three principles of Aligning the Body, Mind, and Soul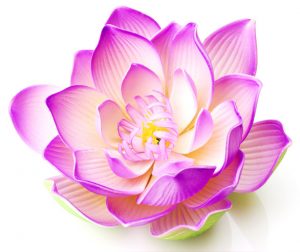 *The breath
*Grounding
*Heart expanding
Moving from a unified focus.
Holding this state we move into yoga, dance stretches, and energy medicine opening the body like a lotus flower to dance freely.
The Necklace of Five Coins Initiation (these came to me in a dream)
First Coin
In this class the seed is planted and nourished with the understanding of the roots of the dance we begin with most ancient and fluid movements
The fluid movements: isolations through out the body — horizontal & vertical, figure eights and infinity loops, undulations of the hips and abdomen, creating the tapestry of the dance
Arm movements: Middle Eastern and Kathak
Spins: Middle Eastern, Kathak and Sufi
Shimmy and traveling steps
* Rhythms of the dance – finger cymbals and drums
Dance Repertoire for First Coin
Raks El Balles – (Pot Dance) you will learn to make your own pot for this dance. (water)
Promotion test – first coin with chain necklace's is presented with certificate.
Second Coin
The beauty of the dance is rising like the morning sun, and the deep power of the dance is still hidden. You continue to build on level one.
*Layering the ancient fluid movements, you gain understanding and your power is growing as you learn to move from the soul out of the mind.
*The techniques, steps, and cymbals are beginning to work in unison as you work with them integrated with the three principles of Natcha Yoga
Dance Repertoire for Second Coin
* Dance of the rising sun – Veil Dance (wind)
* Wedding Dance – using small scarves
Third  Coin
In this level we will work on building stamina and focus.
*As the vocabulary of the dance is building and the foundation of your energy is rooted deep, like a mighty mountain
*The dancer becomes the dance
*Transmission – applying to dance movement
*Shimmy family of steps – with cymbals
*Kathak foot work with cymbals
Dance Repertoire for Third Coin
*Drum Solo – (earth)
Fourth Coin
This level brings all aspects into dance – stamina, technique, expression, aligning with the three principles, and dancing from the soul.
Dance Repertoire for Fourth Coin
*Joumana -(fire)
Teacher Certification is available on completion of all four coins.
Fifth Coin – Teaching Level Training
This is an intensive training: establishing all the components of the four coins with the three principles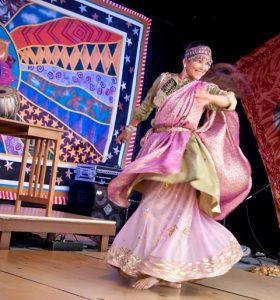 in two dance performance piece.
*Choreographed
*Improvised
You can test to move to next  level in a year or when you are ready.
Testing Fee for each level $111.00
All testing is to be done at ADS (Ancient Dance School)
Testing is based on mastering the Dance Repertoire and teachings  ADS (Ancient Dance School) stresses practice, practice, practice, and theory to prepare yourself for the day. You must complete the process yourself, and we will support you to achieve this with Natcha Yoga, healing, mind, body, and soul.
Private study is available on location or on Skype
(3 private workshops a week = a Total of 12 workshops)
One fifteen minute check in call a week
Monthly Tuition $2008
Private study on location or on Skype (3 private workshops a week = a Total of 12 workshops) One fifteen minute check in call a week
Monthly Tuition $2008.
….To dance is to be free….
To dance is to be free,
To fly,
To soar,
To leave the world behind.
To dance is to become one with the movement
And the music,
To stretch inside and out,
To be swept away body and soul.
By Oliva Gail -Parker